Technical Diving is in our DNA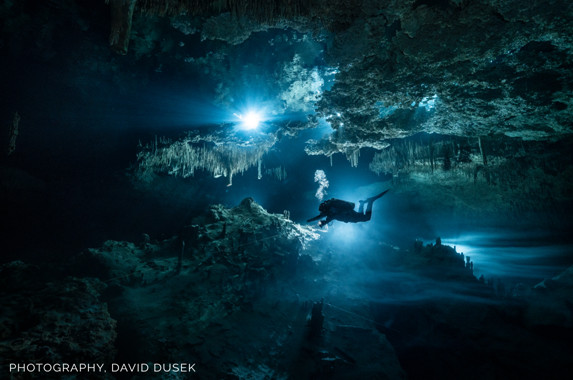 Halcyon's founders began designing specialized equipment during the early 1990s when technical diving was still considered a fringe activity.
Since these early days, our novel designs have enabled countless pioneering ocean and cave dives, including more than two decades of world-record cave explorations.
Developing equipment for complex, technical dives refined a company culture intent upon simple, efficient, and reliable solutions. The vertically-integrated Halcyon factory is surrounded by some of the best cave and ocean diving in the world, allowing a convenient test bed of innovation.
Design teams refine prototypes with our tool makers, machinists, or skilled seamstress teams, developing diveable prototypes for immediate testing in the thousands of meters of cave passages that lie in our backyard.
The long list of Halcyon innovations covers a spectrum from guideline reels and circular wings to quick-adjust harnesses and high-intensity, focusable lighting products. Our rigorous attention to detail is evident in our many novel designs, including numerous industry-first, patented products.
Whether you are gearing up for a remote cave expedition, enjoying an amazing wreck dive, or doing your first dive in double cylinders, Halcyon's line of exploration-grade technical diving equipment has you covered.
Technical divers top equipment choices...