Technically speaking, it's all about the fun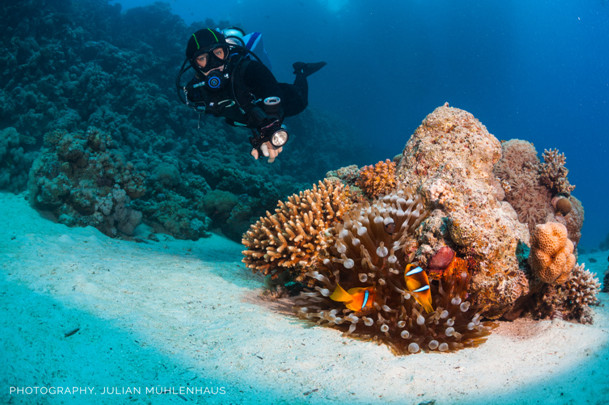 We sometimes hear people say that Halcyon equipment has a "technical" appearance, which is just another way to say our equipment looks purpose-built. In that respect, we could not agree more since we design every piece of equipment with careful attention toward minimizing effort and maximizing fun.
Our performance-minded approach empowers divers with a carefully-balanced and uniquely-streamlined diving system. All Halcyon BC systems come standard with infinitely adjustable sizing or an optional, patent-pending Cinch Quick Adjust harness that instantly adapts to changes in exposure protection, ensuring the perfect fit in all situations. Meanwhile, highly adaptable components ensure easy weight or balance adjustments across diverse diving environments.
Our dedication to performance is evident across our full range of diving and safety products, including our inventive designs within buoyancy, surface marker, lighting and accessory products.
The lessons we learned through decades of extreme exploration are built into the design of all Halcyon products, ensuring quality, comfort, performance, and most especially fun.
Whether you're getting ready for your first dive or your 500th, Halcyon has an open water configuration that is certain to enhance your underwater diving experience.
Recreational divers top equipment choices...
Single Cylinder Regulator Package