Public Safety Diving with Halcyon Dive Systems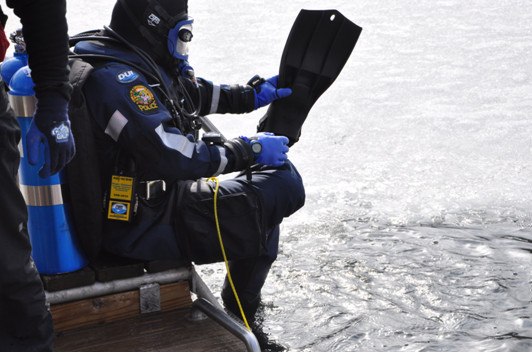 If we heed the warnings of recent history, we cannot discount the task and dangers that have been put upon the World's Public Safety Sector's. Halcyon is proud to present to this brave group, for consideration, with its expertise in the vast arena of Diving.
Halcyon equipment is a natural fit for the demands of public safety diving. Having spent decades designing equipment for cutting-edge technical diving projects and evolving those designs for recreational divers, we have refined a range of efficient, exploration-grade diving solutions.
All Halcyon BC systems come standard with infinitely adjustable sizing or an optional, patent-pending Cinch Quick Adjust harness that instantly adapts to changes in exposure protection or the need to quickly size different divers, ensuring the perfect fit in all situations.
Highly adaptable components ensure easy and quick weight or balance adjustments across diverse diving environments, empowering divers with a carefully balanced and uniquely streamlined diving system. Our Florida-based, Halcyon factory includes an in-house design team able to refine prototypes with tool makers, machinists or skilled seamstresses, producing customized solutions for the diverse needs of public safety teams. Meanwhile, a robust catalog of Halcyon innovations covers the spectrum from guideline reels and flotation products to quick-adjust dive systems and high-intensity, focusable lighting products.
Public safety divers top equipment choices...
Single Cylinder Regulator Package