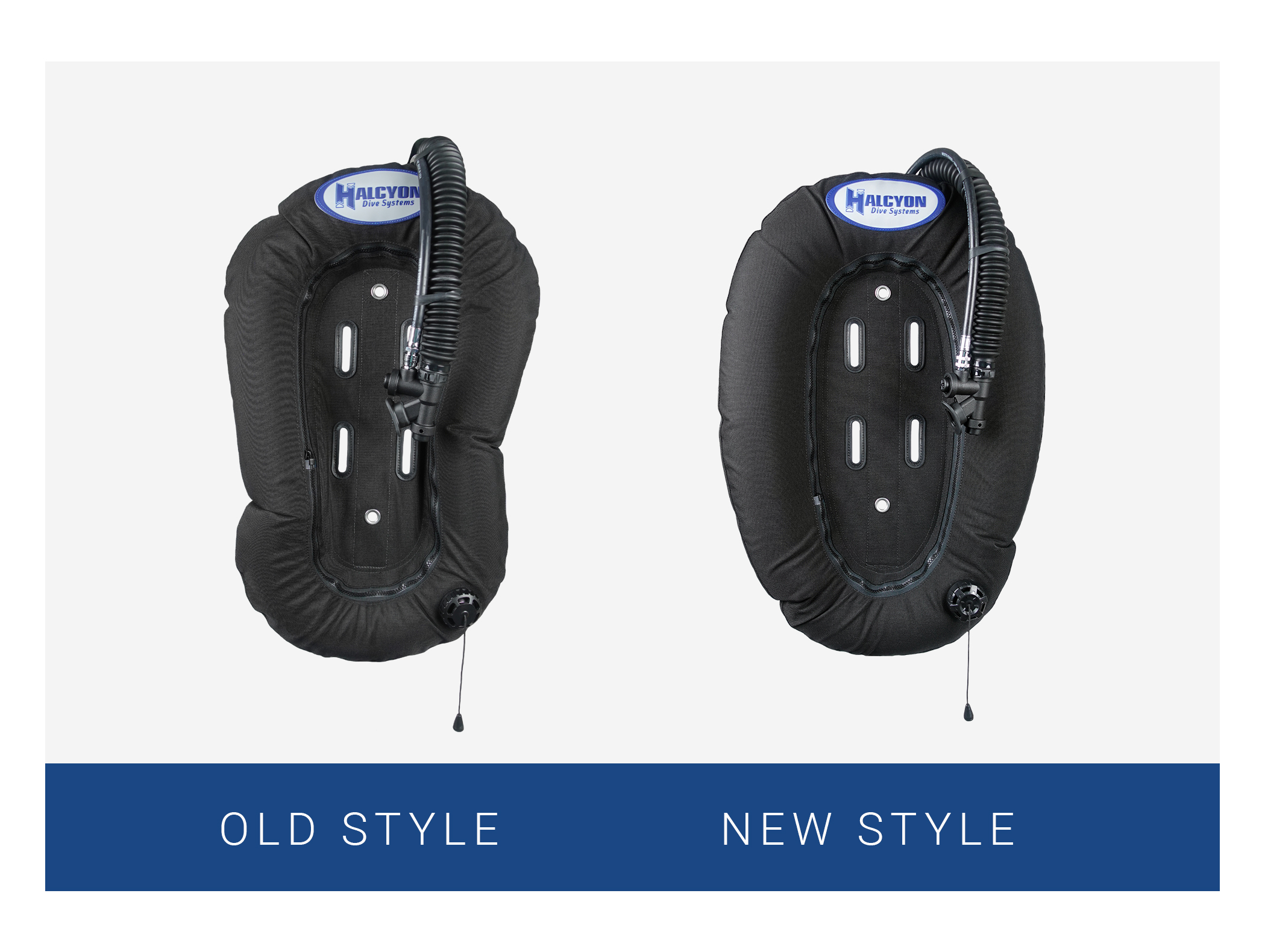 After many years of building wings that presented a unique "Halcyon wrinkle" on the side of the wing, we developed a new style wing that eliminates this wrinkle. While some may find this disappointing as it was emblematic of a Halcyon wing, we are always seeking ways to improve our products, aiming to increase the efficiency of divers moving through the water. The elimination of the wrinkle creates an even more streamlined configuration further enhancing the proficiency for Halcyon divers and their equipment.
When looking at the new wing shape flat and deflated, it appears larger. In fact, it is but not by much. We reshaped both the high quality inner bladder and outer protective shell to better mate with each other, creating a smoother flow of gas within the bladder and over the water on the outside. This modest increase was necessary to accomplish this goal. For those who prefer a smaller size, the Eclipse 20 remains a nice option which has the same inner dimensions as the Eclipse 30 but with an overall slimmer profile.
We trust you will love the newly shaped Halcyon Eclipse 30 and will find the same level of enjoyment from it as you have from all the members of the Halcyon family of wings.
We sincerely appreciate your continued support and look forward to sharing even more designs, new products and innovations this year.