Following 25 years of exciting underwater exploration and discovery by the Mexico Cave Exploration Project, (MCEP) and El Centro Investigador del Sistema Acuífero de Quintana Roo A.C.(CINDAQ), we have seen many technological advances in the gear that we use both above and below the water.
In the following text, we will focus on a few of the breakthroughs in underwater technology that allow us to advance to where we are in diving today.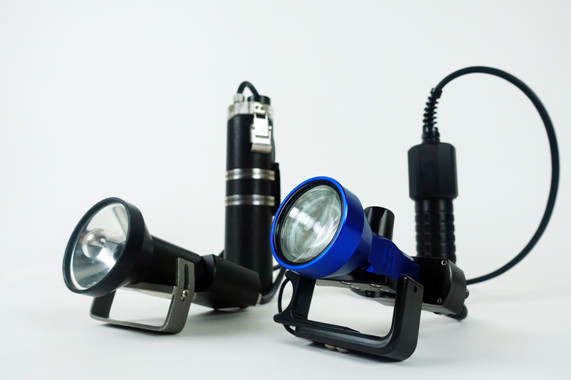 Lights and Batteries
Two of the most remarkable advances are in light and battery technology.
It is funny to look back at our initial exploration efforts in the mid-1990s where we had large lead-acid batteries and 30-50 watt halogen bulbs and think, that in their time, these lights were the cutting edge!
Over the last few years, we revisited areas of the Ox Bel Ha cave system in Mexico that we have not seen in over 20 years. The memories we have of these areas are based on what we saw at that time with, what turns out to be very little light power…
To go back now and see the same passages bathed in the light of LED technology allows us to see the cave, well, in a whole new light.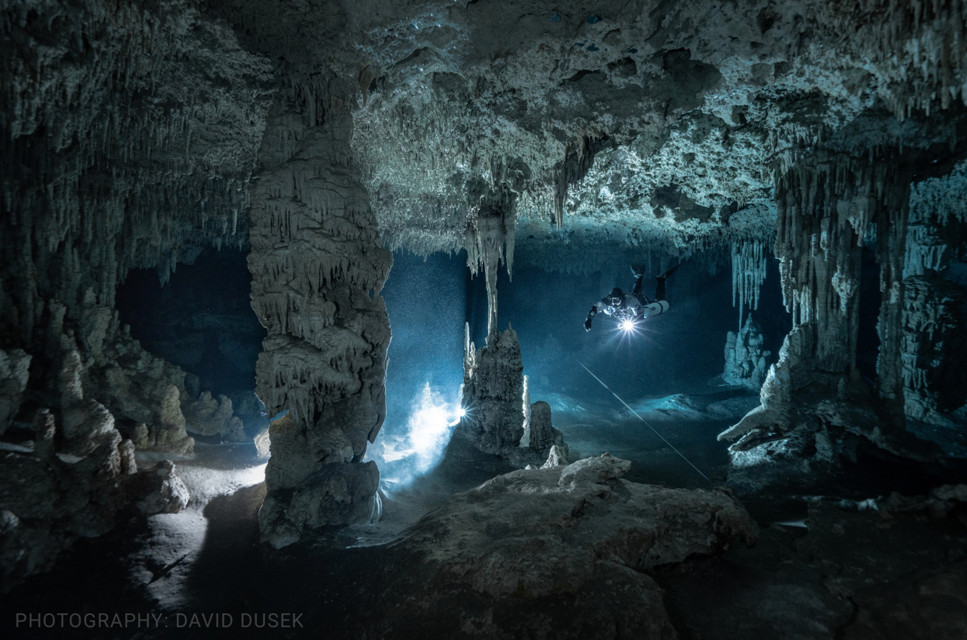 As a result, we have found new leads to explore and can better see what lies ahead making our process of decision making a lot more streamlined and efficient.
Moreover, because of their size, we can easily carry video lights with us to document anything we might find along the way. In the past, a documentation dive of this nature would have required us to return the following day. Now we can do it all at the moment of discovery.
Battery technology has progressed as well. What used to be a limiting factor, burn time, is now an afterthought. Depending on the length of the dives we are planning, we can leave our lights in the field overnight with all the confidence that we will have enough power for the following day.
And even if we have to carry a battery out to recharge it, the weight is insignificant especially when we think back to our clunky lead-acid relics from the past.
The same notion applies to our use of diver propulsion vehicles (DPVs). Better batteries mean significantly longer run times and easier logistics due to a massive reduction in battery weight.
Advances in technology help us see more and go farther with a lot less effort.
Cave Survey
The saying that, 'If you do not survey the cave you have not been there' still rings true today. It is only recently that advances have been made, allowing us to survey caves more efficiently and accurately. In the past, we used cartesian cartography to record depth, distance, and azimuth. With those three pieces of information, we can produce a rough 'skeletal' stick map of the cave. In the beginning, we would hand plot the data we collected onto graph paper. Over the years and with advances in personal computing and software designed for cave cartography we were able to digitize our maps.
Still, the collection and processing of data was time-consuming and very prone to error.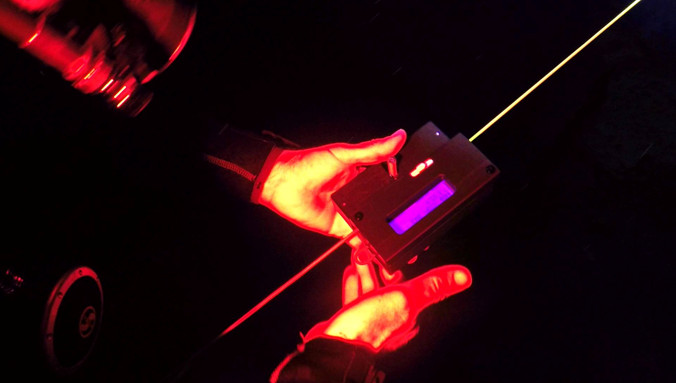 In the last few years, cave diver and engineer Sebastien Kister has dedicated his time to developing a cave survey tool called the Mnemo.
In 2018 and into this year we have been field testing the Mnemo and comparing it with our original survey data.
While our original survey data is good, the ease and accuracy with which we can survey with the Mnemo far surpass previous methods.
Moreover, the seamless connection between the Mnemo and Ariane (software also developed by Kister) allows us to more efficiently use our time post dive so we can get a good night sleep for the next day.
Documentation
Documentation of our work has always been a valuable tool to allow us to 'bring the caves to the surface.' The miniaturization of cameras that give us the ability to capture high-resolution imagery of whatever it is we find at that instant has also increased our efficiency. A beautiful photograph or video can have an impact on the general public and help us to raise awareness about the fragility and importance of the aquifer.
Furthermore, high-resolution images of a ceramic vessel or skeletal remains allow the non-diving scientists that we collaborate with to understand better the context where we find those artifacts.
Taking it all one step further, the use of photogrammetric techniques and better computing power has given us the ability to create 3D models of cave passageways and archaeological/paleontological artifacts and remains.
Even just a few years ago all of this would have seemed like science fiction, but it isn't.
When combined, these developments allow us to explore, map and document the flooded caves of Mexico's Yucatan Peninsula more efficiently and safely.
We are living in exciting times, and it begs the question, 'What tools will we have in our hands in the next 5-10 years?'
… We certainly cannot wait to find out!